How are we different?
We have been manufacturing fine jewellery since 1968 and sell wholesale to the public by appointment. Our partnership with the largest certified online diamond network allows us to have access to over 300,000 certified diamonds of all sizes, shapes and qualities.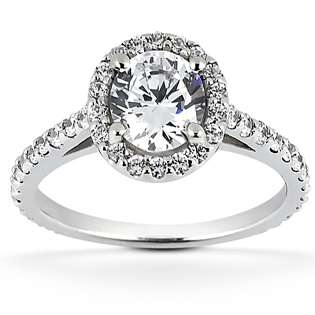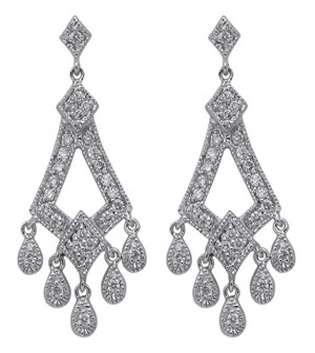 Among all of these diamonds is the "perfect" one for you, let us help you find it! Each and every diamond we sell will come with a grading certificate from a recognized independent gemological laboratory to validate your purchase. You will also receive an appraisal from us, with photograph, for your insurance company.
Once we have the right diamond we can then begin to create that unique treasure you are looking for. Our highly skilled team of designers and goldsmiths will work with you every step of the way to turn your dream design into reality. We have combined our expert advice with unlimited diamond selection, online pricing and custom manufacturing to provide the most transparent, informative and rewarding purchasing experience possible.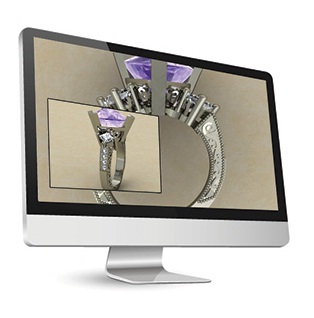 The Kleinberg Process is centred on what you need, not what we need, by shopping the world market for your one of a kind diamond.
First, we focus on getting you clear on your unique engagement ring needs using our in-­‐person Diamond Discovery Session. Based on your unique needs, we'll help you understand what to look for in your diamond.
Once you're ready, we will help you create a truly unique expression of your love. You choose every element of your ring, including the diamond, the metal, and the style. Your ring is then created from scratch, specifically for you, not from a mass produced casting mould (learn more about our Craftsmanship Standard).
We'll guide you in choosing every detail of your diamond, ring style, and metal chosen, creating a unique symbol of love that is an expression of your own personal touch.
Our talented designers are with you every step of the way to ensure your engagement ring will be cherished forever.
See Lorne – kind, courteous and professional. Absolutely not pushy at all and they carry GIA certified diamonds – not the knockoff stuff you often see in Toronto.
LOVED my ring! Lorne helped create my dream ring and was so helpful and patient throughout the process. I would definitely recommend this place to anyone searching.
These guys are amazing! Fastest turnaround time in the city. Got me exactly what I wanted. My fiance loved it! Lorne is the best!
I went to Kleinberg's for a custom job to be done on my chain and pendant and they did a beautiful job and it didn't take too long also! Thank you !
Lorne is fantastic. He was able to understand the concept of the engagement ring and turned out beautifully. He was even able to have it brought to New York. Amazing job ! Thank you!
They are first class all the way. I purchased a beautiful custom ring and had my wedding ring redesigned there. I would highly recommend their business.
My partner purchased an engagement ring from another jeweler last year. The clasps that held it in place kept on bending back as it was 18 c gold. We took the ring here and they tightened the ring at no chargs. Due to the design flaw, we brought the ring back for a longterm solution. A new clasp was fabricated out of a new casting. Perfectly integrated with my existing ring, looks better than it did before. Thank you so much!!We are so happy with the design, customer service and pricing. I bought my wedding band here and my fiance will be buying his soon. Highly recommend!!! Thank you Anna and Melissa!
Making us a beautiful ring for an honest fair price. Much rather purchase from here vs competition like for example The Diamond Studio who uses the same jeweller.
"It is perfect! I can't stop staring at it!" Those were the words after I proposed with a ring from Samuel Kleinberg. If you're trying to find a trustworthy, reliable and expert place to find that right ring for your loved one, then go to Samuel Kleinberg. Melissa provided a thorough education on what you need to know to find the right diamond. Lorne sealed the deal with his expertise and craftsmanship. We couldn't be happier, the ring is absolutely perfect and looks incredible when she wears it.