Engagement Ring Redesign:
My client wanted to update her Marquise Diamond ring to a more current design. Her old setting was a wide ring in Yellow and White gold. She wanted her new ring to be done in all White Gold and she wanted a dainty feminine look. Check out the before and after images. She was really happy with the finished piece.
How do you like the new design?
Before: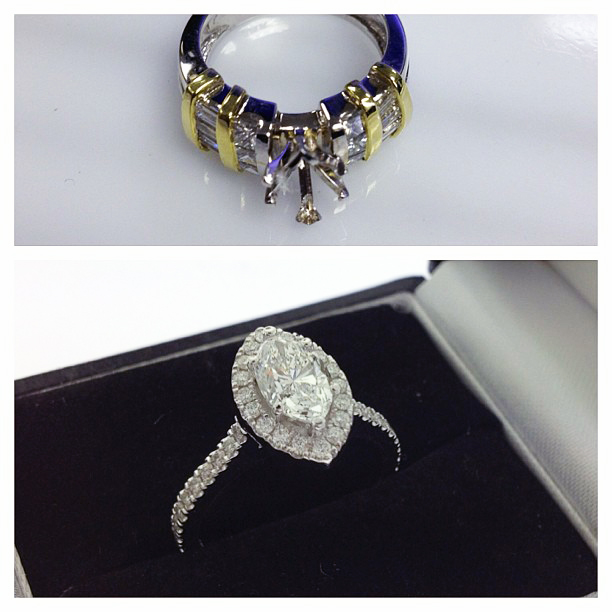 After: