Happy Wedding Wednesday! Check out this Cushion cut diamond engagement ring that we just finished.
From the loose diamond to the ring design..to the finished engagement ring, we involve our clients in the entire engagement ring process.
The purchase of an engagement ring is exciting! It's the next step in your journey together and our goal is to make the process smooth and transparent for our clients ( 3 T's of buying).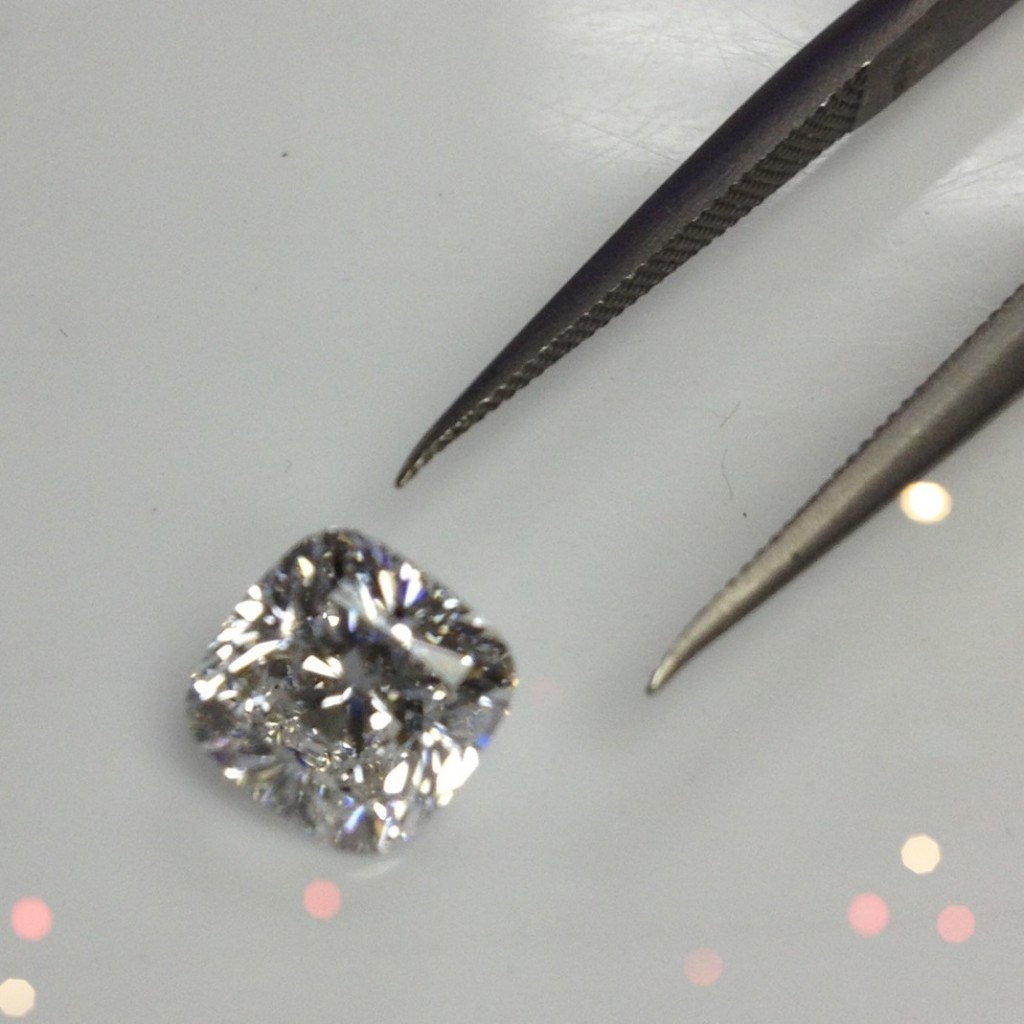 1.72 carat Cushion Cut VS2 F GIA cert
The process starts with a diamond education session, where we educate our clients on the 4 c's of diamonds… and then we take it a few steps further with information most retailers don't share. The beauty of us not stocking diamonds is that we aren't educating you on what we have in stock to sell you. We are educating you on diamonds in general. We know the ingredients that are required to create a beautiful diamond that sparkles and exhibits tons of brilliance, fire and scintillation.  We find the diamond that is perfect you!
Computer generated design (CAD design)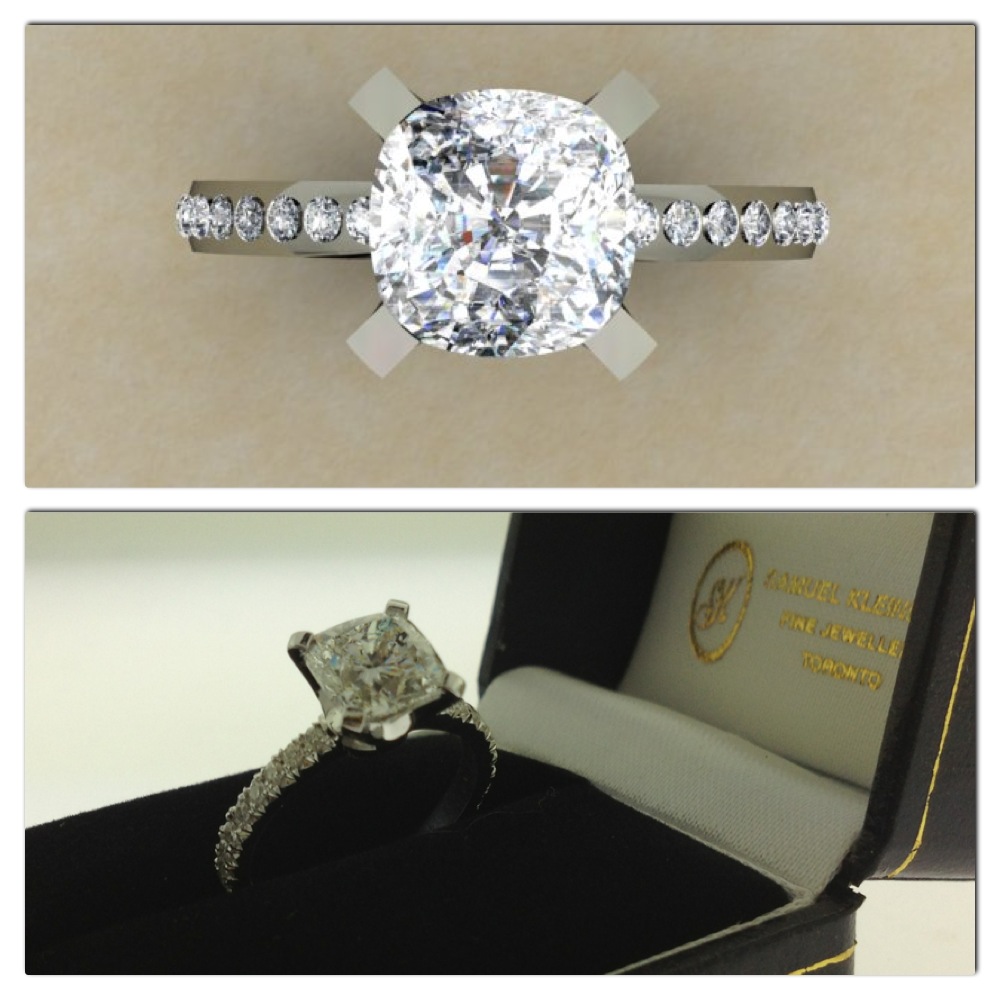 The finished engagement ring all boxed & ready for her to say YES!