Last week we attended the Las Vegas Jewellery show. To say we love Las vegas is an understatement!  There is so much to see and do, and it's even more exciting when we are traveling there for something we truly love:  jewellery and diamonds. It was great to network with our industry friends and to see the latest trends in jewellery design. We came across so many spectacular pieces…Here is a sneak peak at some of the stuff that caught our eyes.
As if gold is not delicious enough… we found these chocolate gold mixed with yellow gold earrings. YUMMY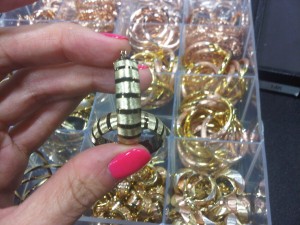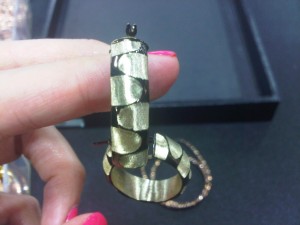 These hearts are so gorgeous. The colour combination's are amazing!
Left: Black diamond &  Yellow gold
Right: Champagne Diamonds & Rose gold.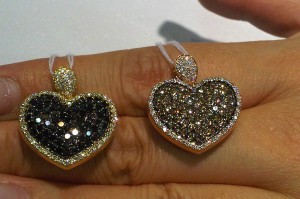 …Will be posting more pics soon.