Here's another sparkler for Wedding Wednesday: All boxed and ready for her to say "I Do"!
Triple Diamond Split-Shank setting with a Cushion shaped halo around the Round brilliant center diamond.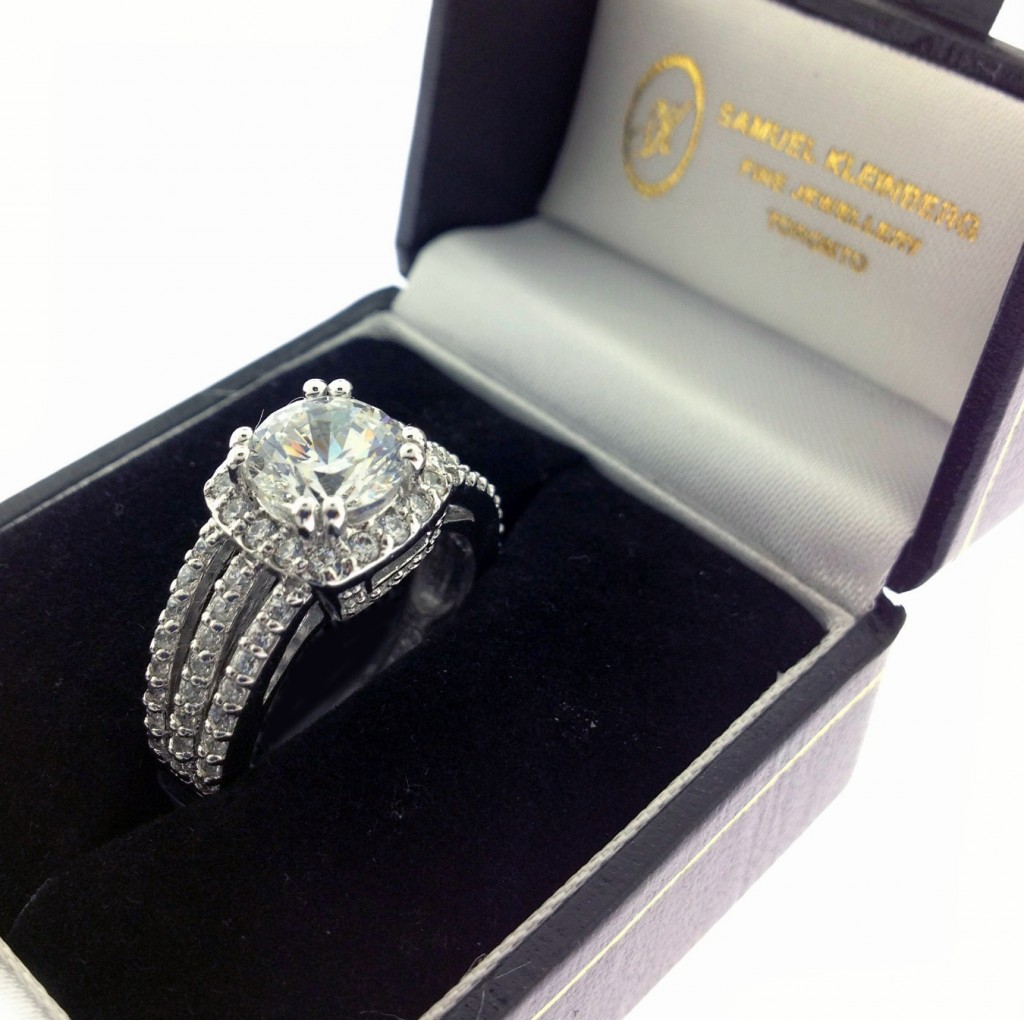 My client wanted a wide ring that didn't look to bulky. To create the width I suggested a triple diamond split-shank. It gives the ring nice width and sparkle without looking too heavy.
The center diamond has a diamond halo framing it and the gallery also has some accent diamonds.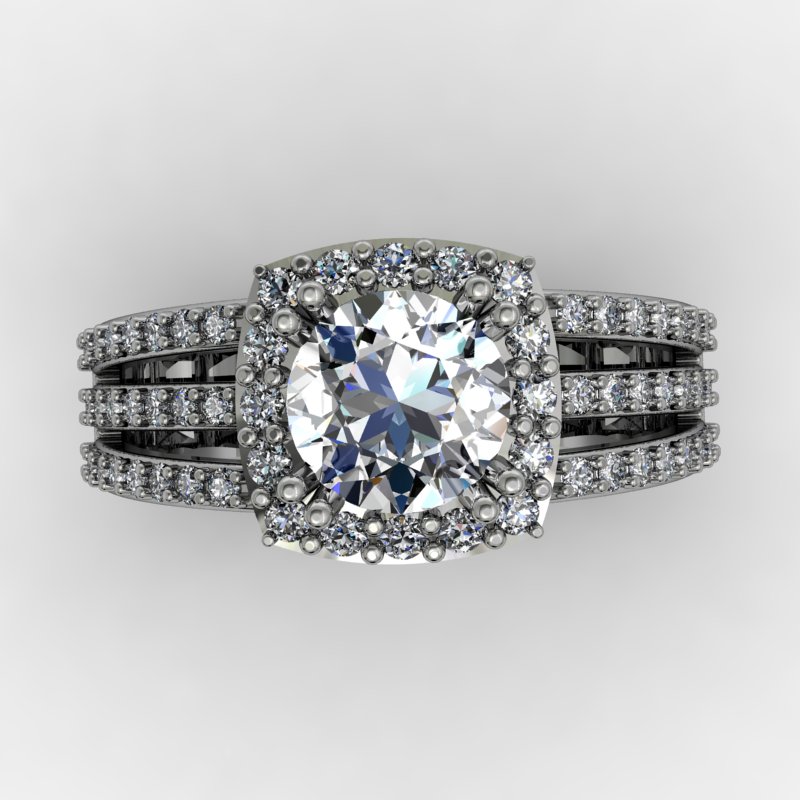 Would you say "I Do"?