She said "YES" and she got the ring of her dreams!
Our client came in and had a good idea of what his to-be-fiancee wanted her engagement ring to look like. She wanted a diamond halo around the center stone and she wanted the band to be unique but not too unique that she would tire of it easily.
We created a beautiful twist of accent diamonds on the band. The twist creates a nice width, and the open spaces between the twist keep the ring looking light and feminine.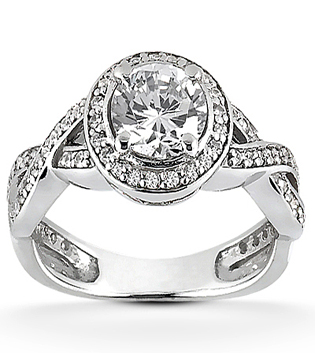 Would you say "I Do"?