8.22ct Cushion cut Pink Sapphire statement ring with over 2.50ct of accent sparkle. 
This design features a diamond halo, diamond split-shank & a pink sapphire bezel set on the gallery.
This is a jaw dropping statement ring!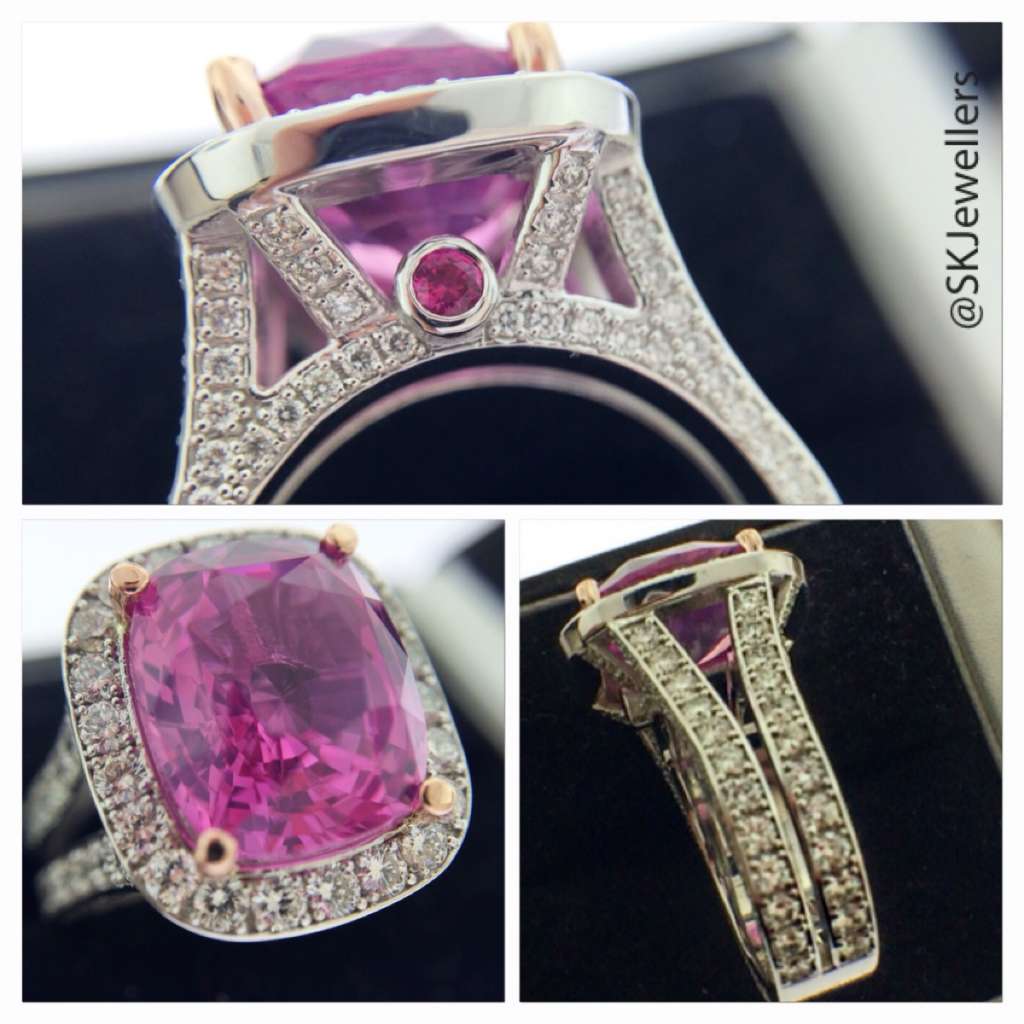 Utilizing CAD I am able to show my clients the design before the ring is manfactured.